Our Team
Close-knit. Passionate. Dedicated to your success.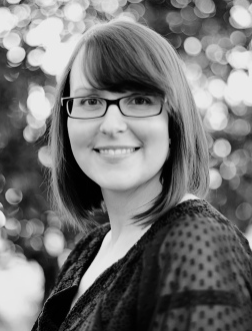 Jocelyn Bailey
Editor + Proofreader
Hi, I'm Jocelyn. I'm a freelance editor who specializes in fiction, nonfiction, and academic projects. While working on my MA at Boston College, I began my first publishing internship at Beacon Press, where I was thrilled to be paid in books. I later worked in the fiction department of Thomas Nelson Publishers (now HarperCollins Christian Publishing). Though I left Thomas Nelson to pursue a PhD in English, I still work for them as well as several other corporate publishers in a freelance capacity. These days I also enjoy working with self-publishing authors who want to maintain control of their voice and content.
My academic background makes me especially useful for writers who need research help, and I am proficient in several formatting styles. As a natural nitpicker, I'm ready to take your almost-perfect manuscript and bring it up to the highest quality publication standard. When I'm not working or reading, I'm probably practicing yoga, watching Jeopardy, or planning my next trip. Feel free to check out my blog, thebookhooker.com, or connect with me on Twitter (@thebookhooker) or Instagram (@thebookhooker).