Our Team
Close-knit. Passionate. Dedicated to your success.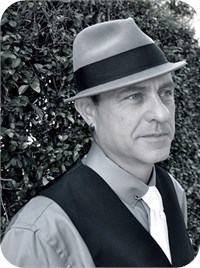 Johny R. Long
Graphic Designer + Artist
Hello, I'm Johny. Shortly after the Apple company put out one of their first desktop computers, I began my career in graphics. I studied advertising at Art Center School of Design in Pasadena, California, where I not only started creating graphics for grades, but also picked up several related jobs to help finance schooling.
After graduation, I began working art department for television and print advertising. I have been working as a production designer in Los Angeles for the last 26 years, which means it's been my job to be in charge of everything that pertains to the art on over 200 advertising projects (see my website for examples).
During this time, I have also been editing, photo retouching, and working studio graphics. I have often been called on to create original graphics for fictitious product labels, movie posters, book and magazine covers, and billboards.
When Alissa asked me to become part of her staff, I was excited at the idea of being able to bring all my years of advertising experience to Red Pen for Rent projects. It brings together my love for reading, writing, photography, graphic design, creative layouts, and advertising.