Our Team
Close-knit. Passionate. Dedicated to your success.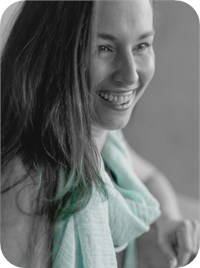 Joy Bennett
Marketing Director
Hi, I'm Joy, and I get to work with people doing amazing things who need help telling their stories and finding their people—the ones who want to hear those stories! Some people call this marketing or communications or writing or digital media, but I call it fun.
Everything I do finds a basis in these three fundamental principles:
All marketing and communications are, at their core, human to human.
Effective marketing doesn't need to make people feel like shit before they'll follow your call to action.
What goes around comes around (so spread love and kindness with abandon).
I've loved books and reading since I taught myself in first grade. In second grade, I earned a scholarship to attend the Young Author's Convention at our local university, and I decided that year that one day I'd write a book. But I also knew in my gut that I wouldn't write my book for many years. For right now, I have a life to live and other people's stories to share with the world.
My background is in technical writing and training, where my mission is to make it simple, clear, and better. After the birth of my first child, I found myself plunged into a foreign and terrifying world of medically fragile and special needs children. (Read the full story on my blog.) Our daughter Elli's initial prognosis was very poor (they didn't expect her to survive until surgery), but Elli did come home from the hospital after almost 3 months, and my career transformed into primary caregiver of a medically-fragile infant.
In spite of all the sleepless nights, hospital stays, specialists, and medical paperwork, I never stopped writing. In fact, my background in making complex things simple has turned out to be invaluable in every part of my life. We designed medicine schedules and checklists, wrote instructions for formula and feeding tubes, and created detailed notes for those friends and relatives brave enough to babysit. We documented everything.
Elli passed away in 2008. We've lived through what most people agree is the worst thing a parent can face. (I'm not sure I agree—your hard is hard, but that's beside the point.) We miss her every day and we are changed people because she was part of our family.
The eight years we had with Elli strengthened me and expanded my perspective in countless and priceless ways. Today, I work with clients who are working to make the world better where they are. They all have stories to tell, and my mission is to present those stories to their audience.
One of my clients said to me the other day, "You're the marketer with heart." I think that's a fantastic legacy, and one I will try to live up to.
You can find a detailed work history on my LinkedIn and samples of my work and a list of former and current clients on my website.