Our Team
Close-knit. Passionate. Dedicated to your success.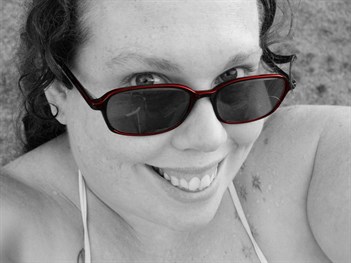 Sam Richmond
Artist
Hi, I'm Sam. I can't recall a time in my life when I wasn't creating art; it's always been a large part of who I am. I've been painting with acrylics and drawing with Prismacolor since I was 18, and I also make dolls, miniatures, doll houses, costumes, and jewelry (to name a few).
I work hard to convey emotion in as few shapes and lines as possible, relying mostly on color and shading – which might explain why my work is referred to as "colorful dark art." I prefer to paint women and taboo subject matter because I like to challenge people's comfort zones.
I live in Los Angeles but have participated in dozens of gallery shows across the country. My art is displayed around the world, and I've done commissioned pieces for several celebrities and other accomplished artists.
I'm also a badass gardener and mother of two with a severe case of OCD who swears uncontrollably and can start a lighter with her toes. I'm 35 years old and have been married for 15 years. I adore dumpster diving and enjoy playing violent video games. My favorite movie is Dumbo (despite how inexcusably racist it is), and my favorite Doctor is the 9th. I'm obsessed with Disneyland and allergic to alcohol, and I share a birthday with my Nana.